Rostechnologies exchanged experience with Xinwei
10.10.2012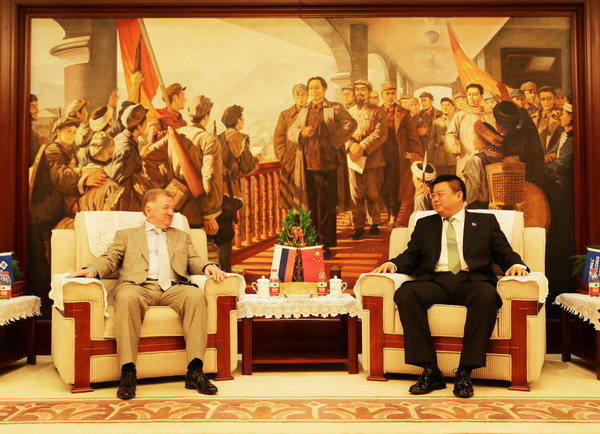 On September 3, 2012, the chairman and CEO of Xinwei held talks with the deputy general director of the Rostekhnologii state corporation in Moscow.

From September 29 to October 1, 2012 a delegation consisting of a consultant to the Deputy General Director, Deputy General Director accompanied by the Vice-President of Rostekhnologii and a member of the Board of Directors Nirit Xinvei Telecom Technology, paid a return visit.

The Chairman of Xinwei met the delegation together with the Vice-President, chief engineer and Director of the international Department. The meetings discussed issues related to the technical exchange between Russia and China, the development of friendly and business relations for the further success of the joint venture. As a result of negotiations the parties reached an agreement on strategic cooperation, and signed the relevant documents on the joint integration of advanced technologies Xinwei with Rostechnologii for use in the international market.

The state Corporation Rostekhnologii was created in accordance with the decree of the Federal law No. 270 in 2007. The scope of activities includes research, production and export of high-tech products in Russia. The General Director is appointed by decree of the President of Russia. In 2011, the Rostekhnologii state Corporation has increased their number to 600 companies in more than 54 regions of the Russian Federation. Rostekhnologii state Corporation have offices in more than 50 countries around the world, creating more than 1.1 million jobs by exporting its products to more than 70 countries around the world.


Images to the material