A cooperation agreement was signed between LLC "Beliton" and SPb GKU "Organizer of Transportation"
20.10.2017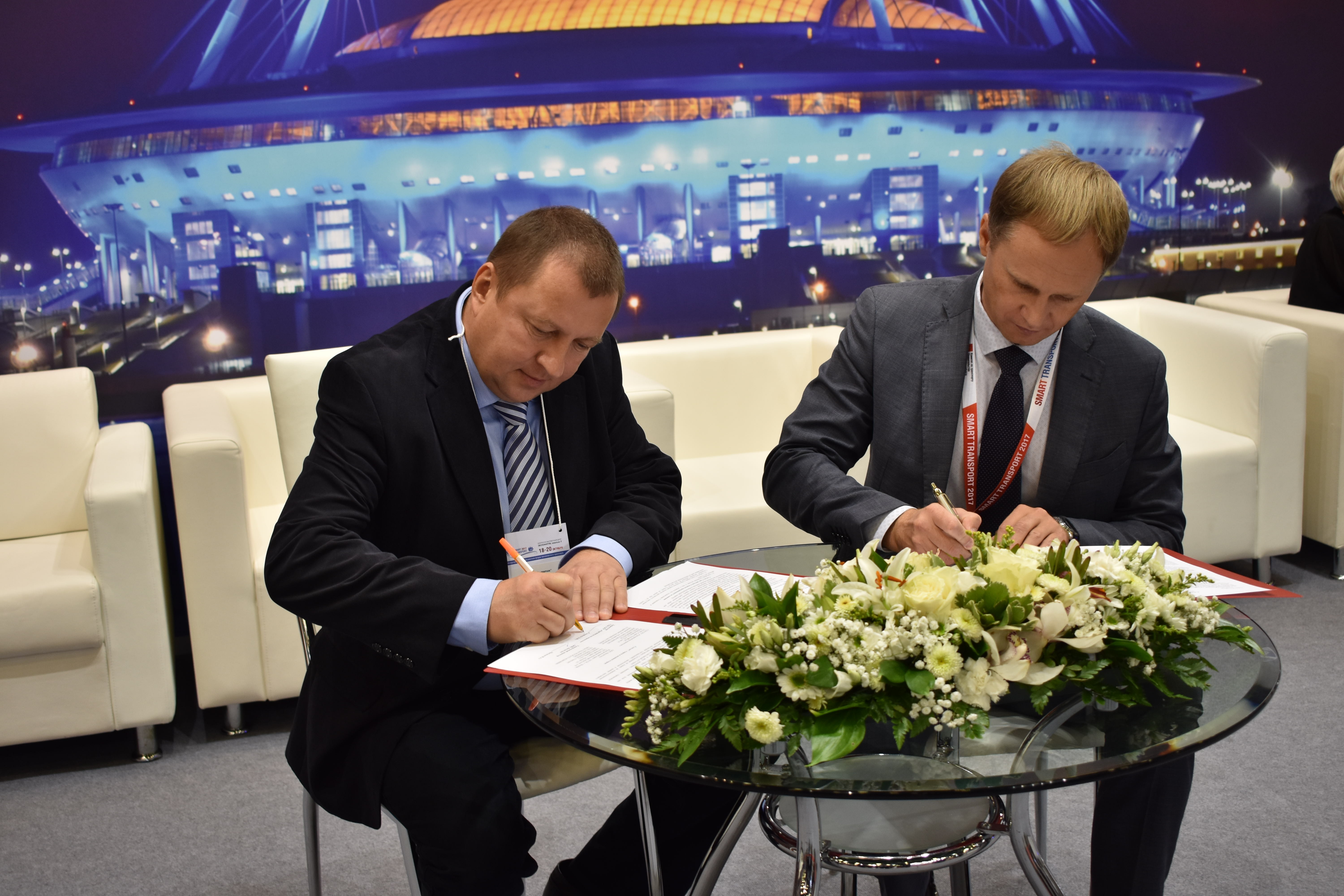 From 18 to 20 October international innovation passenger transport forum SmartTRANSPORT 2017* was held in St. Petersburg. It is the only platform in Russia which demonstrates the latest achievements of the industry in this field. Particular attention was paid to the digitalization of transport, introduction of IT - technologies in transport services, development of sustainable transport using alternative energy sources, preparing the city infrastructure to host the World Cup in 2018. The representatives of the SC "NXTT" actively participated in the forum.

On October 20, 2017 within the framework of the business program of the Forum a cooperation agreement between LLC "Beliton" a member of the "NIRIT-SINVEI Telecom Technology" group of companies and SPb GKU "Organizer of Transportation" was signed. The document was signed by General Director Pegasov M.A. on behalf of LLC "Beliton" and by Samoilov V.F. Director of SPb GKU "Organizer of transportation". The agreement is aimed at creating innovative solutions in the field of telecommunications in order to improve the quality of land-based urban transport servicing.
*The organizers of the forum SmartTRANSPORT 2017 – Committee on transport of St. Petersburg, organizing Committee of the forum – SPb GKU "Transport Organizer", SPb GKU "The Agency of external transport", SPb SUE "Gorelektrotrans" of St. Petersburg state unitary enterprise "Passazhiravtotrans", SUE "Petersburg metro", JSC "RIVC-Pulkovo". Stadler and Astre are the partners of the forum.

The official support is provided by the Ministry of Transport of the Russian Federation, the St. Petersburg Government, the Leningrad Region Government, the Organizing Committee of the World Cup 2018 in Russia, the Directorate for the Development of St. Petersburg and the Leningrad Region Transport System, the Chamber of Commerce and Industry of the Russian Federation, the International Association of Urban Electric Transport Enterprises.

Your message has been sent successfully