McWiLL successfully provides XXIX World Winter Universiade with communication
02.03.2019
An example of the successful use of the McWiLL services is a fragment of the federal network in Krasnoyarsk which provided radio communications for sporting events of the XXIX World Winter Universiade which was first held in Russia.

March 2, 2019 in Krasnoyarsk the opening of the XXIX World Winter Universiade took place. During the Universiade the McWiLL network was used by its organizers - the autonomous non-profit organization Directorate Krasnoyarsk 2019, volunteers and several sports teams. Subscription service and technical support at the facility was provided by the LLC «CommInform» company.

The McWiLL network allowed to solve the communication tasks of the Headquarters of the Central Military District when organizing operational radio communications at the facilities of the XXIX World Winter Universiade, and in order to ensure communication within the sports facilities additional measures to modernize the network were taken to ensure continuous coverage of the McWiLL network, and the covering area was also increased.

ANO «Directorate Krasnoyarsk 2019» expressed its written gratitude for support, active assistance and participation in the Universiade.

Images to the material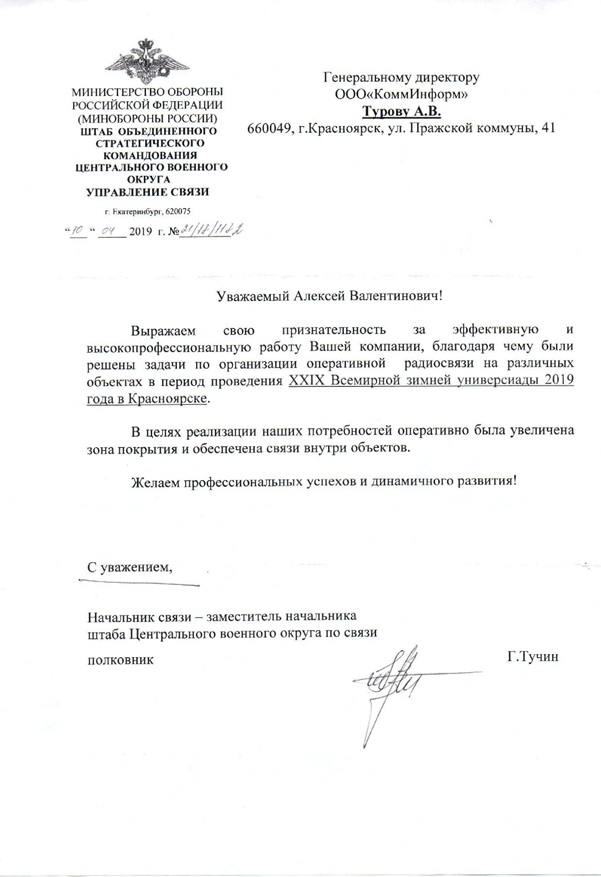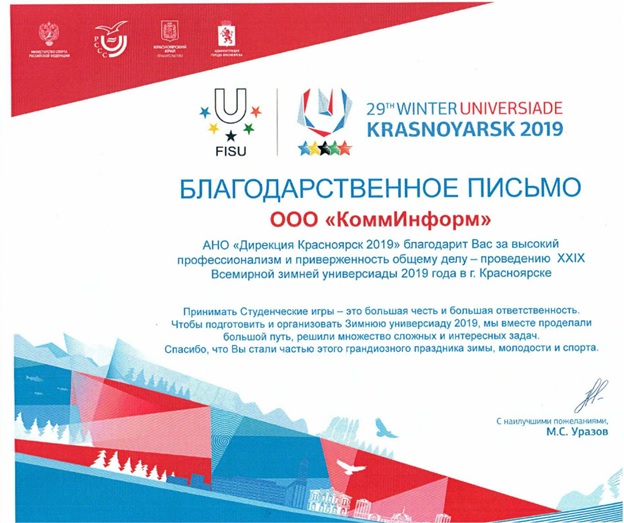 Your message has been sent successfully