McWiLL on guard of forest fires
08.04.2022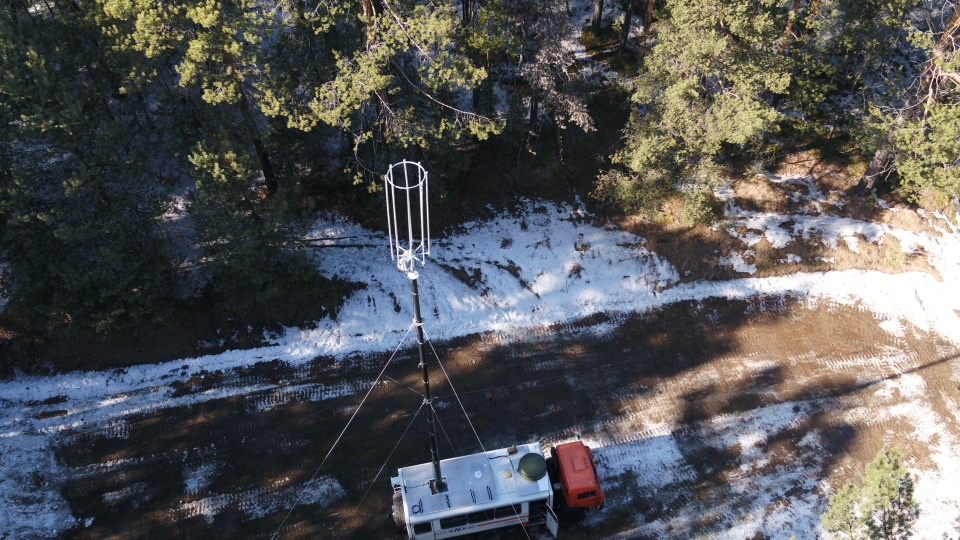 On April 08, 2022, within the framework of the meeting of the Federal Forestry Agency in the Siberian Federal District on «The effectiveness of the execution of the delegated authority in the field of forest relations of the Russian Federation subjects», the participants were successfully demonstrated the capabilities of the McWiLL mobile complex, including in «combat mode» with simulated detection and extinguishing of a fire. This is an autonomous mobile control system for extinguishing forest fires assembled on the basis of a KAMAZ vehicle. The car is equipped with a radio station, satellite communications and a drone. The equipment allows correctly determining the source of the fire and controlling the actions of firefighters in places where there are no communication channels.
The peculiarity of this complex is that it works even in places where there is no cellular communication. The fire alarm and necessary coordinates are sent to the specialist's transmitters. After that the employees immediately move to the place of extinguishing. The demonstration was held by the
LLC «Lardex»
(«NXTT» Group of companies) on the basis of the McWiLL networks.
During the demonstration the equipment worked without failures and effectively solved the tasks of extinguishing the simulated fire confirming the ability of the network for rapid management of forestry emergency situations.
The demonstration was attended not only by the head of the Krasnoyarsk Territory Alexander Uss, but also by Deputy Prime Minister of the Prime Minister of the Russian Federation Victoria Abramchenko, as well as Ministers, heads of ministries and departments of forestry in the SFD.
According to the local media report («Vesti Krasnoyarsk») the Minister of Forestry of the region underlined that the government of the region is seriously interested in this product. The Federal Forestry Agency noted that there are no analogues of such complex with radio and video communication.
Demonstration of the work of a mobile communication complex at the Meeting of the Federal Forestry Agency https://youtu.be/68jnldtBLsg